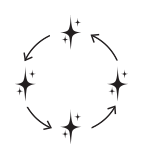 We want our customer to help us extend the lives of pre-loved luxury goods. When they are shopping luxury second-hand, they feel proud knowing that their purchase is eco-friendly and supports a sustainable circular model. By offering the piece a new home, the customer is choosing to play a part in its ongoing story. Extending the lives of high-end luxury items is our approach to sustainable fashion. Because of the inherent quality of the luxury items that we carry, it only makes sense to buy pre-loved.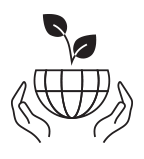 At LXR, we consciously commit to reducing the amount of waste that is produced from normal operations at our offices and in our business practices. Our Environmentally Friendly Policy has eliminated all single use plastics from our offices, while all cleaning materials used are biodegradable and safe for the environment once they go down the drain. When it comes to sending you your luxury items, take note that all packaging we use is made from compostable recycled paper, while our tissue paper is made from recycled materials. When possible, we will always strive towards reducing our impact on the environment however we can.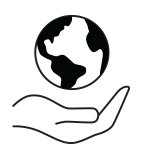 Every year, we pride ourselves in partnering with local organizations that work towards the same goals that we hold dear. In the previous year, we teamed up with One Tree Planted to combat the effects of deforestation and climate change. One Tree Planted is an organization that plants one tree for every dollar donated to their cause. With the support of LXR customers and employees, we've been able to donate more than $6000 so far, which will add 6,000+ trees to forests across Canada and the United States.
At LXR, we believe new consumption habits are the future for a more sustainable fashion industry. By popular request - we are pioneering one of the first preloved luxury rental programs. What are some of the benefits of renting luxury items you may ask? Here are some key features we believe are beneficial overall:
1) The luxury items you want are made more affordable for the price of a cup of coffee a day.
2) Flexibility and variety in your favourite styles. Once you feel like a certain style has outlived its life with you, simply return it so that someone else may enjoy it! Choose a new style and voila!
3) A continuous cycle between you, us, and other luxury lovers guarantees a near zero waste transaction. The affordable rental program changes the way we think about spending without negating the desire for elegance in your life.
page